---

Sponsorship and Registration is now open for EGC's 2nd Annual Golf Outing!
To be held on Friday, August 18th, 2023 at the beautiful Totteridge Golf Course in Greensburg. Click here for Outing Details.
Interest Rates Dropped!
The Pennsylvania Industrial Development Authority announced its quarterly interest rates for Q2 2023 on April 3rd. Rates dropped by 0.25%! Qualifying applications submitted between April 1st and June 30, 2023 may qualify. Contact Kyle Martin at kmartin@egcw.org today if you are interested in discussing project financing.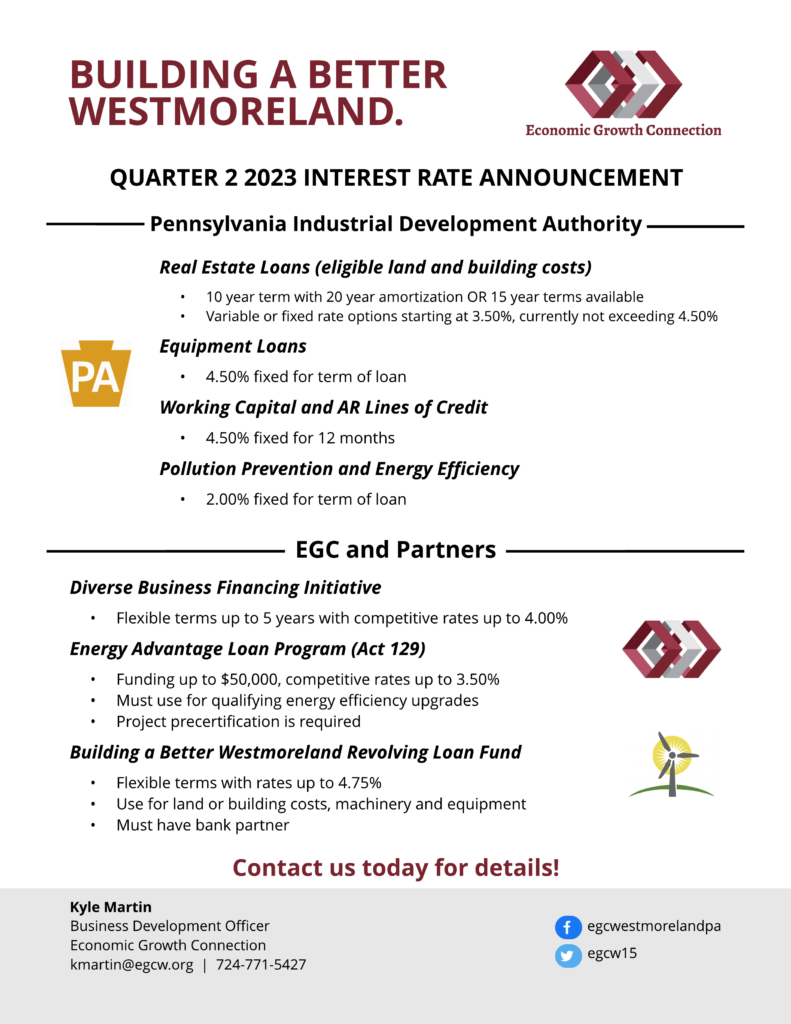 Information and Updates:
The Pennsylvania Industrial Development Authority issued its quarterly interest rate update on April 3, 2023. Big news! For qualifying applications submitted between April 1 and June 30, 2023, rates have dropped 0.25%! Contact Kyle Martin at kmartin@egcw.org today if you are interested in discussing project financing. Don't Read more
---