---

This year we honor the significant investment made in New Kensington by Digital Foundry and Re:Build Manufacturing, with special appreciation to the Richard King Mellon Foundation.
Join us on Monday, November 6, 2023 from 2 pm to 5 pm in downtown New Kensington for this special event. Click on the image below or on "Annual Event 2023" on the left navigation bar for more information on tickets and sponsorship packages.

Interest Rates Dropped!
The Pennsylvania Industrial Development Authority announced its quarterly interest rates for Q2 2023 on April 3rd. Rates dropped by 0.25%! Qualifying applications submitted between April 1st and June 30, 2023 may qualify. Contact Kyle Martin at kmartin@egcw.org today if you are interested in discussing project financing.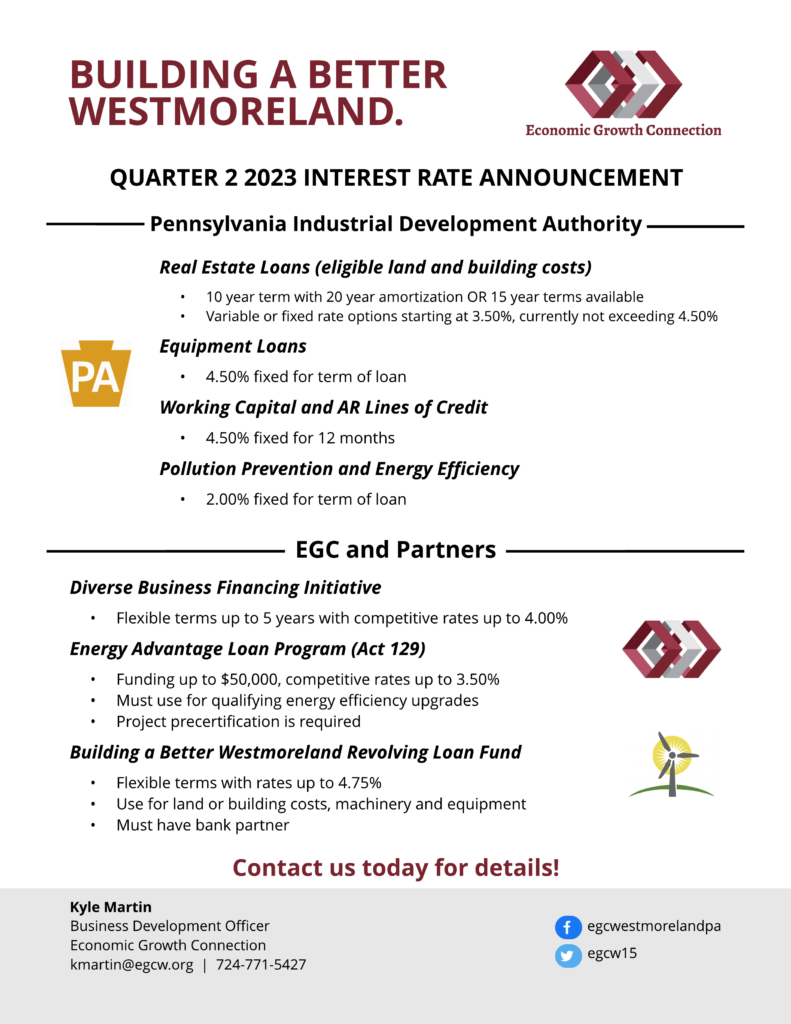 Information and Updates:
Join EGC and a variety of regional partners at the WesBanco Bank / WesBanco Bank Community Development Corporation Small Business Resource Event. There will be over 30 business resources plus 2 mini-workshops and a presentation from Keynote Speaker Angel Marschik of the US Small Business Administration. Date: Read more
---